Partner with Banyan Security
Banyan believes that great partnerships are the key to accelerating growth and providing value for our mutual customers.
Partners play a key role in Banyan Security's mission to help organizations realize secure "work from anywhere" capabilities. We're interested in partnering with you to increase your revenue, expand your breadth of offerings, and reinforce your trusted advisor status by working with the industry's leading zero trust access vendor.
Let's Work Together
Innovative Solutions
Fast, easy deployments that both you and your customers will love
Partner benefits that make sense
Attractive margins
No cumbersome program requirements
Tailored solutions for MSPs/MSSPs, integrators, and VARs
Integration support
Attractive licensing accommodates customers of all sizes
Flexible customer support and services models
Technology integration with existing security tools and cloud environments
Sign Up to Become a Partner
Banyan's Universal Zero Trust Network Access
Easy to Deploy & Use
Easily extend access to third parties with granular trust-based access policies
Flexible Edge eases deployment
Awesome admin and end-user experiences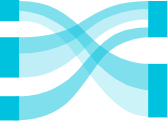 Actionable Insight
Deep visibility of users, permissions, and devices drives granular policy creation
Automated discovery of applications and resources
Robust Security
Reduce/eliminate lateral movement
Cloud-based VPN with zero trust refinement and reverse proxy
Block malicious web sites & phishing attacks